Her writing routine is to head to the computer with coffee and cigarettes as soon as she gets up: "Then you crank up the film in your head, and write what you see there."
In the Nineties her Hamish Macbeth stories were adapted into a BBC series that made the name of Robert Carlyle and is still fondly remembered, although not by Beaton, who objected to her burly hero being transformed into a gangly pot-smoker. A recent documentary about the series did not mention her. Her response: "It's fine, as it puts me in the right mood for killing people."
She has said that her books really took off after Alexander McCall Smith (11 places behind her on the most-borrowed list) brought gentle crime stories back into vogue, although she dislikes the term "cosy crime", recently threatening to "give the Glasgow kiss" to anybody who uses it to describe her work.
But with their bucolic settings and Midsomer-style murders — see Agatha Raisin and the Quiche of Death in which the victim is done for by a poisoned pastry at a village baking contest – the books give their readers a warm glow that can only be described as – well, "comfy".
Another reason for the books' popularity is that readers can relate to her characters in a way they can't to melancholy cops or quip-flinging assassins. Many admire Raisin more for her raging against the dying of the light than her detecting skills; they can sympathise with her worries about her incipient moustache, something that Jack Reacher never has to bother about.
And I'm not sure I wouldn't back Agatha against Reacher in a fight. She has the ruthlessness. The cunning. And the poisoned quiche.
Follow Telegraph Books on Twitter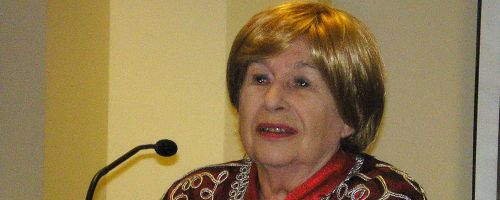 Marion Chesney is a prolific Scottish novelist who often goes under the pen name M.C. Beaton. Under her real name (actually, her real last name is "McChesney"), she writes romance novels including the Travelling Matchmaker series. Under the name M.C. Beaton, she has written over 20 Agatha Raisin and nearly 30 Hamish Macbeth mystery novels. Chesney has also used the pseudonyms Ann Fairfax, Jennie Tremaine, Sarah Chester, Helen Crampton, Marion Gibbons and Charlotte Ward.
Chesney had her first novel published in 1979. Since that time, she has barely put the pen down, having written over 100 novels. Below is the order of when all of Marion Chesney's novels were originally published:
Publication Order of Jennie Tremaine Books
Publication Order of Regency Romance Books
Publication Order of Six Sisters Books
Publication Order of Dukes & Desires Books
Publication Order of Hamish Macbeth Books
Publication Order of House For The Season Books
Publication Order of School For Manners Books
Publication Order of Travelling Matchmaker Books
Publication Order of Agatha Raisin Books
Chronological Order of Agatha Raisin Books
Agatha's First Case is a prequel novella in the series.
Publication Order of Agatha Raisin Non-Fiction Books